FEEST youth-led dinners
FEEST is a weekly, youth-run dinner program that engages young people at Evergreen and Chief Sealth High School on issues of civic and social justice, food security, cultural expression and community development.
What we do
The dinner table is a powerful place of convergence for people of different backgrounds to come together in a common space, build trust, share food and discover new possibilities. We set the table for young people to dialogue about what they experience in their schools and community, think critically about how race and class relate to access to healthy foods, learn about food production and nutrition, and engage in youth-led solution making.
"FEEST has really taught me about how connected everything is. Social justice, environmental justice, these issues are so intertwined that now it seems strange to separate them. I've been introduced to a lot of new foods and learned about what certain plants can do for my body that I didn't know before. I learned about how much I didn't know I was putting in my body. That really got my attention. Making things organically at FEEST has helped me to think of myself less as a consumer and more as a creator." – Khatsini, FEEST youth founder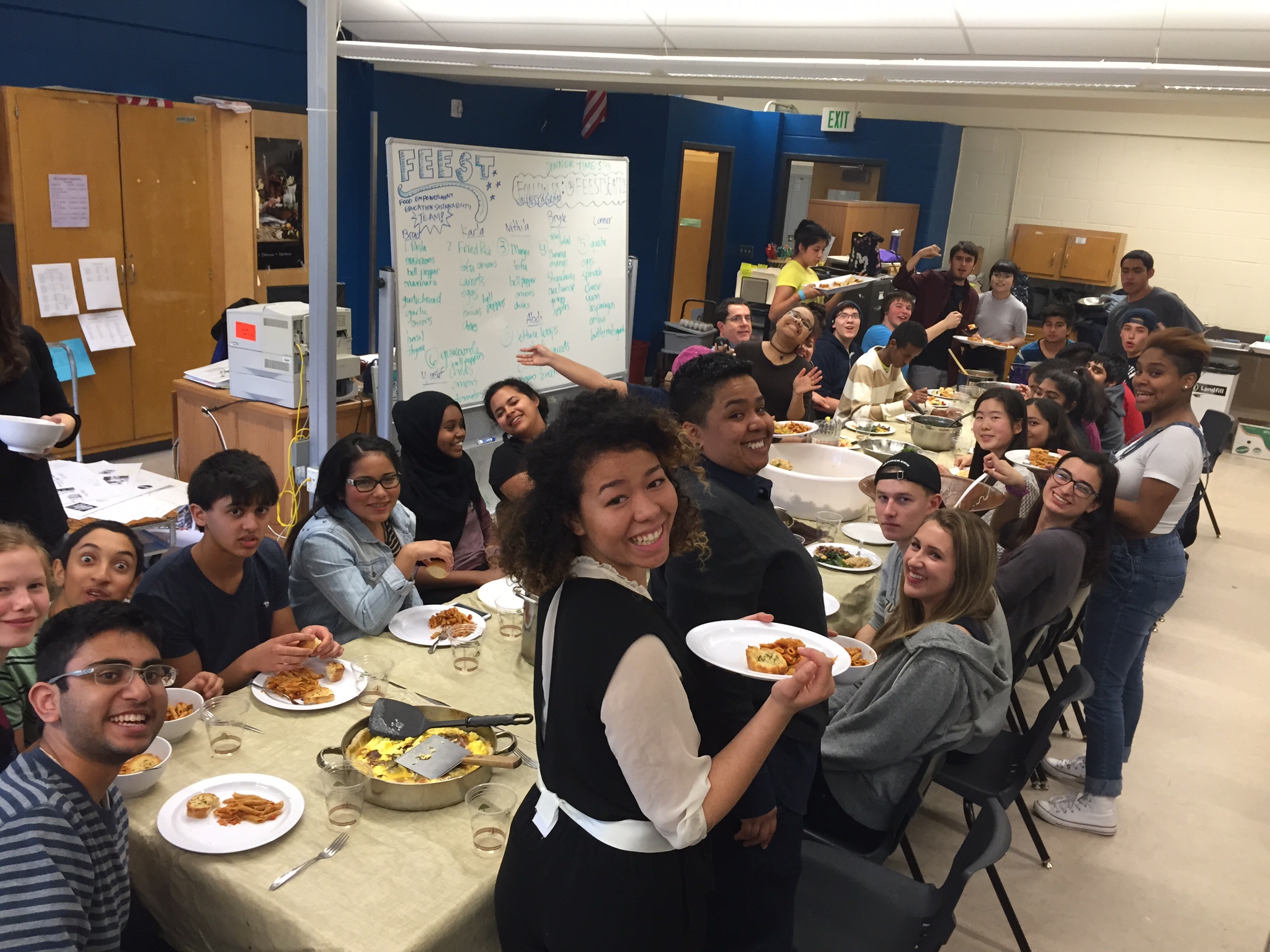 FEEST on Instagram
Follow us @FEESTSeattle! We cultivate youth food justice leaders. Join us at Chief Sealth H.S. and Evergreen Campus!
Show FEEST some love!
FEEST is able to support Seattle youth as they change their communities for the better due in part to the generosity of people just like you. Join the movement by donating today, or sign up for our newsletter to get the latest and greatest news straight from FEEST headquarters!
Donate now
Sign up for our newsletter