About FEEST
FEEST is building a youth-led movement for healthy schools. Focusing on the need for healthier, more culturally relevant food in school, we support the leadership of youth in South Seattle and South King County to transform the culture and policies that directly impact their lives. Our work challenges the root causes of food injustice by placing those most impacted at the forefront of change.
Our Mission
FEEST sets the table for young people to transform the health and equity of their community by gathering around food & working towards systems change.
Support FEEST!
Food Empowerment Education & Sustainability Team (FEEST) works at the nexus of nutrition education, health equity, food access, racial justice, and youth empowerment to increase health in low income communities of color and develop leadership for lasting change.
Recent blog posts
Find out the latest news from FEEST participants and staff.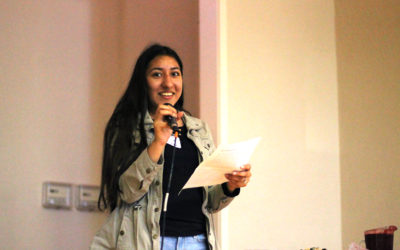 Last night was so beautiful, y'all! Over 100 people got together to celebrate the FEEST family. Friends and neighbors from ages 7 to 70 meeting and sharing a meal together. There was so much laughter in the room and the smell of good food in the air. This is what...
read more
FEEST on Instagram
Follow us @FEESTSeattle! We cultivate youth food justice leaders. Join us at Chief Sealth H.S. and Evergreen Campus!
Show FEEST some love!
Youth are in the lead at FEEST because we know that change is not effective unless those most impacted by health inequities are the decision makers. Support youth leadership by donating today, OR sign up for our newsletter to learn more!

Donate now
Sign up for our newsletter