What is the FEEST Internship?
FEEST cultivates youth leadership through a year-long, stipended internship. Interns use their skills to facilitate weekly dinners, develop and implement local campaigns for food justice and engage in policy making processes. Throughout the year, youth interns lead the weekly dinners and engage a base of 300 students and family members in a food justice campaign they design and run.
Youth-led campaigns have included:
School Foods: FEEST youth leaders won an unprecedented student advisory committee with the Highline School District Nutrition Services Director directly giving feedback in menu planning, marketing, and nutrition policies to increase cultural relevant and fresh food items. Every month, FEEST youth create an item that is featured in the Highline School District's menu.
Healthy Food Marketing: FEEST youth developed a counter- marketing campaign that questions the systems that limit access to healthy eating. We were featured at Dubsea Coffee in White Center in May, handed out stickers and have bus ads all over the city (have you seen one?!). In 2017 leaders will be launching a series of  accompanying community education workshops.
Water bottle filling stations: FEEST partnered with Highline School District and Healthy King County Coalition and won funding to get water bottle filling stations for the district. This Fall, Evergreen installed two water bottle filling stations that dispense clean, cool water to everyone! "There's almost always a line by them in between classes," says Khatami, a youth intern. This funding also helped install over 12 stations in Highline middle & high schools!
Environment and Equity Initiative: FEEST participated in the City of Seattle's Environment and Equity Initiative, a first-of-its-kind Initiative, led by the voices of those most-affected by environmental inequities. As part of the steering committee, FEEST contributed to the production of the Equity and Environment Agenda that provides strategies for cross-sector collaboration to advance environmental equity in Seattle.
Funders Collaborative on Youth Organizing (FCYO): FEEST is now part of a national cohort with seven other youth-led organizations centering youth of color in grassroots organizing to transform the health and equity of their schools. FCYO chose FEEST (we are the only ones from the PNW!) to join other youth health justice leaders in ensuring school foods are not only healthy, but fresh and culturally relevant.
Delridge Neighborhood Food Mapping: FEEST youth have partnered with Seattle's Women's Commission and the Office of Sustainability and Environment to co-lead a community mapping project that highlighted young people's solutions for the lack of accessibility to healthy foods in the Delridge neighborhood, which included improving transportation and economic opportunity.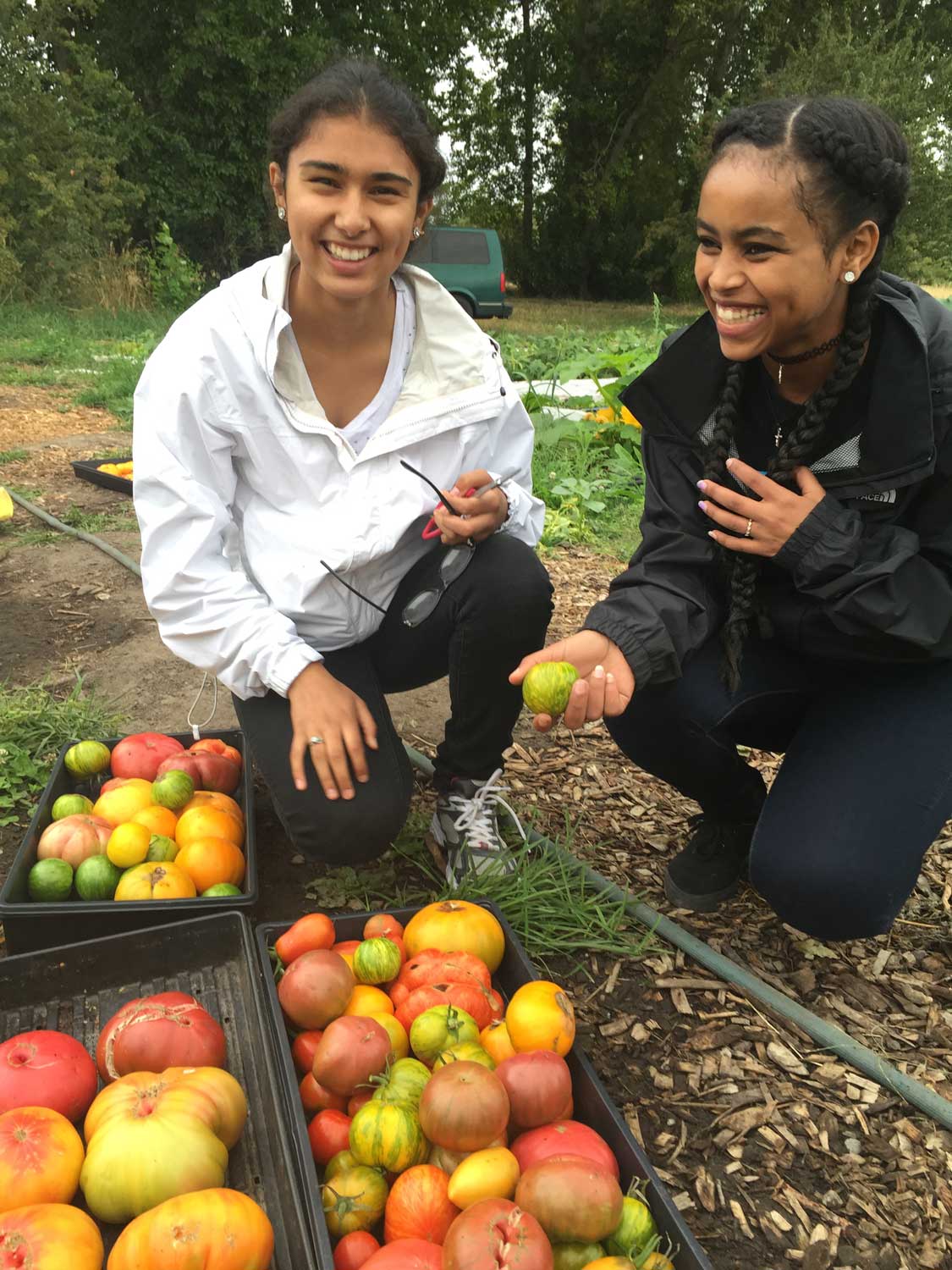 FEEST on Instagram
Follow us @FEESTSeattle! We cultivate youth food justice leaders. Join us at Chief Sealth H.S. and Evergreen Campus!
Show FEEST some love!
Youth are in the lead at FEEST because we know that change is not effective unless those most impacted by health inequities are the decision makers. Support youth leadership by donating today, OR sign up for our newsletter to get the latest from FEEST!

Donate now
Sign up for our newsletter