Weekly Dinners
Each week FEEST hosts youth-led, improvisational dinners at two high schools for youth ages 13 – 18.  These dinners are the place where we fundamentally change young people's relationship to food and promote creative risk-taking and community connectedness during the cooking process. We organize 54 dinners annually where 40-45 youth gather to cook an entire dinner from scratch using fresh fruits, vegetables and halal meat from local markets. Dinner themes also serve as a platform for anti-oppression education to come alive: discussing health inequities, our unsustainable food system, social and environmental justice, and youth movements. In this creative space, we build the strong relationships that are needed to create and sustain change over time. 
"FEEST has really taught me about how connected everything is. Social justice, environmental justice, these issues are so intertwined that now it seems strange to separate them. I've been introduced to a lot of new foods and learned about what certain plants can do for my body that I didn't know before. I learned about how much I didn't know I was putting in my body. That really got my attention. Making things organically at FEEST has helped me to think of myself less as a consumer and more as a creator." – Khatsini, FEEST youth founder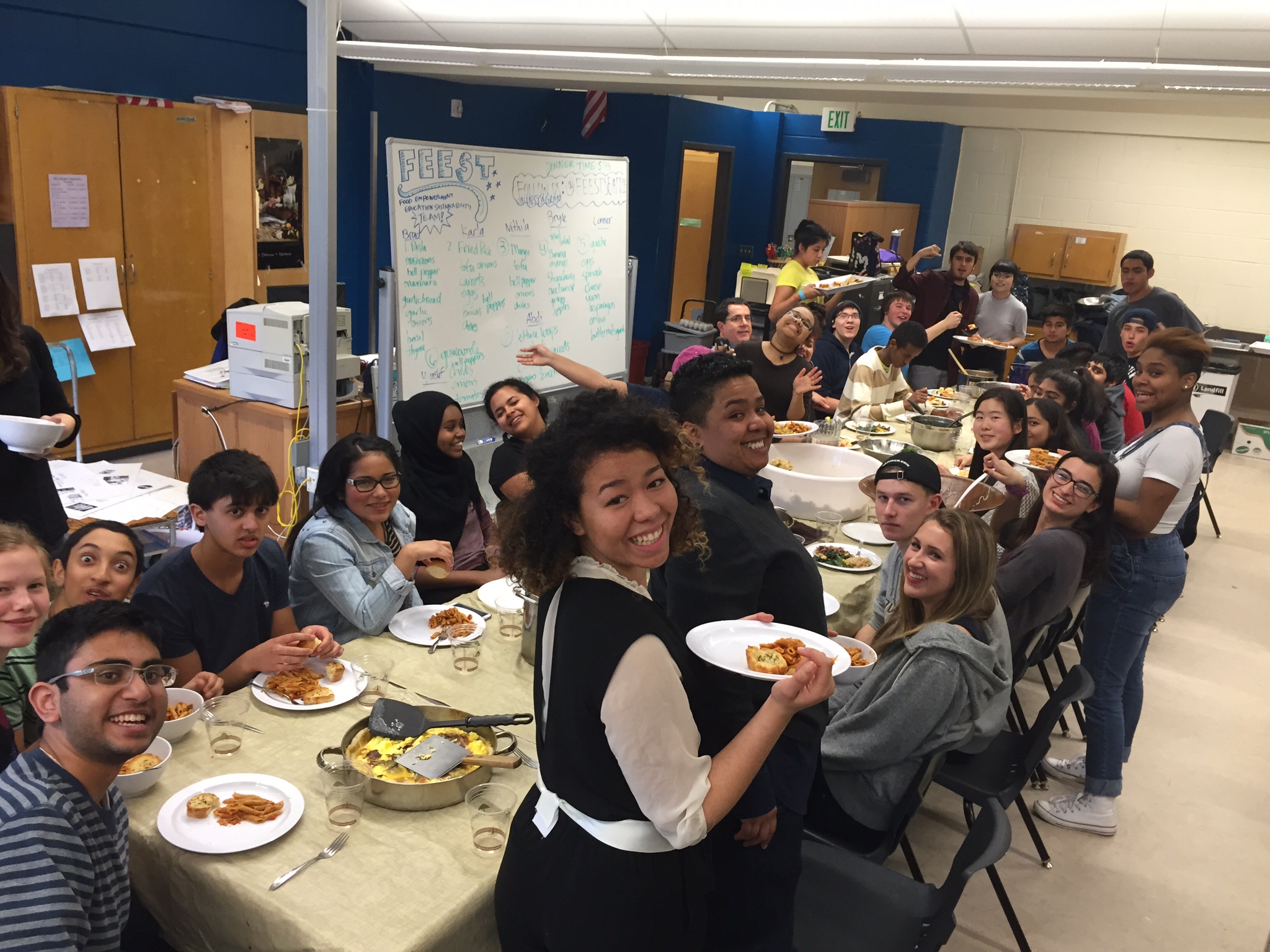 FEEST on Instagram
Follow us @FEESTSeattle! We cultivate youth food justice leaders. Join us at Chief Sealth H.S. and Evergreen Campus!
Show FEEST some love!
Youth are in the lead at FEEST because we know that change is not effective unless those most impacted by health inequities are the decision makers. Support youth leadership by donating today, OR sign up for our newsletter to get the latest from FEEST!

Donate now
Sign up for our newsletter