Recent blog posts
Find out the latest news from FEEST participants and staff.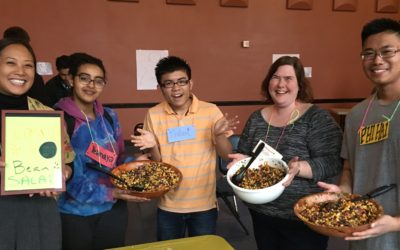 Join FEEST on May 9th for our second annual Make Food Make Fam! This is a fun, informal event for the FEEST family cook, eat, share stories, experience the FEEST magic and celebrate everyone who supports FEEST, from parents to teachers to community partners to...
FEEST on Instagram
Follow us @FEESTSeattle! We cultivate youth food justice leaders. Join us at Chief Sealth H.S. and Evergreen Campus!
Show FEEST some love!
FEEST is able to support Seattle youth as they change their communities for the better due in part to the generosity of people just like you. Join the movement by donating today, or sign up for our newsletter to get the latest and greatest news straight from FEEST headquarters!
Donate now
Sign up for our newsletter